Creative Director of Food & Beverage,
Chef Sean Connolly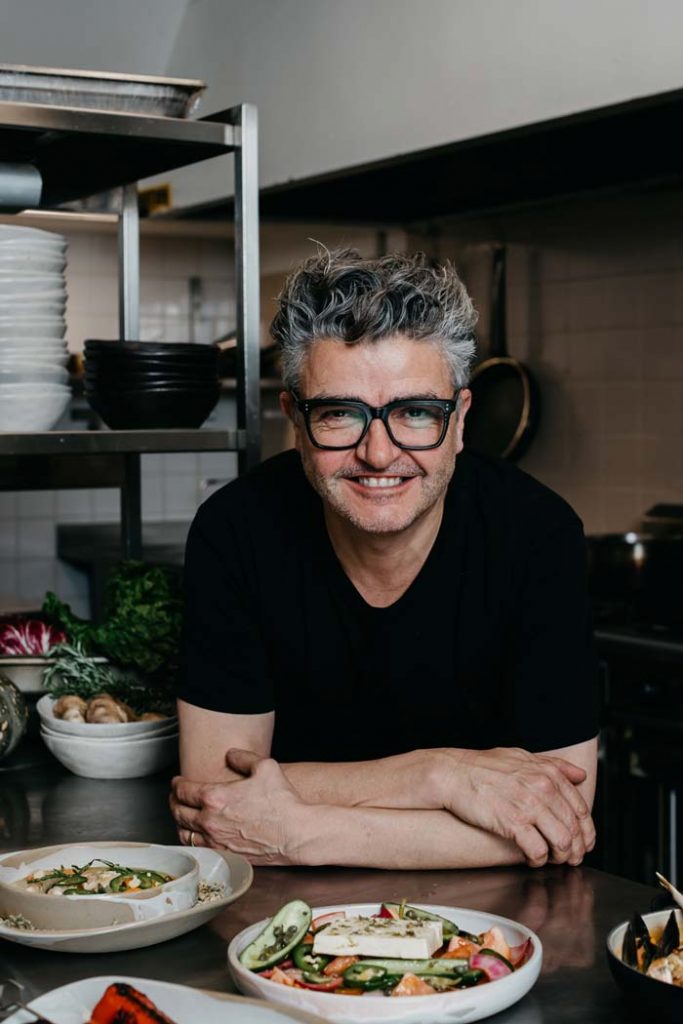 Renowned Chef Sean Connolly, inspired by his extensive travels throughout the Mediterranean, has developed QT Auckland's new signature restaurant concept at Esther. Sean's culinary style is centred around simplicity. Chasing food of the sun, Esther's menu features flavours and soft spices from Sicily to Southern France to Morocco, but each dish maintains the authentic integrity of the region.
British born, Sean's experience in the kitchen spans the globe, from cooking on the QEII to working in high profile restaurants across Sydney, Adelaide, Dubai and here in Auckland, which he refers to as his second home.
Earning celebrity chef status, Sean has an impressive collection of awards and chefs' hats, plus his own broadcast and documentary series. With extensive experience developing restaurant concepts, he has even lent his name to some – and at QT Auckland, has drawn inspiration from his grandmother Esther, one of the greatest influences on his career.
In Sean's eyes, a chef is like a Hollywood set designer, delivering the whole package. Design, music, lights, theatre, magic – and then food. Collaborating with Nic Graham and the QT design team, Sean has lent inspiration to making Esther a light, airy and welcoming space to emulate dining in a friend's home.